| | |
| --- | --- |
| Posted on May 7, 2014 at 5:40 PM | |
7 May, 2014
Amy
Girl In Charge!
Meet the New Voice of Gospel Hip Hop. A dynamic Artist, Poet and Speaker: SHYSPEAKS
"INVITED" THE NEW EP BY SHYSPEAKS
AVAILABLE JUNE 2014
Now Scheduling interviews, music reviews and appearances!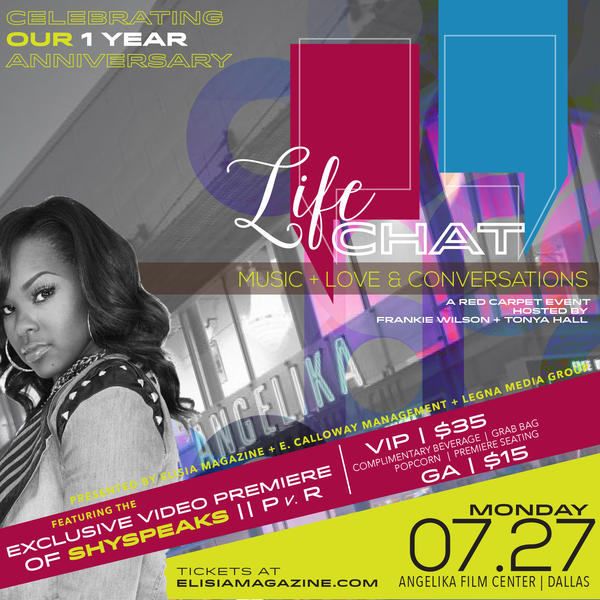 Dynamic, Inspirational, Powerful
Contact: Amy@gicpublicrelations.net
My vision is to give a "Voice" of strength and empowerment to a generation of young people that are widely overlooked and often overshadowed by a one dimensional view of music and art. My new EP INVITED is a true representation of me and a culture that celebrates thinking and speaking as an individual with values; unafraid to stand for something rather than follow anything. I am the trusted and relevant "Voice" of a young powerful female with a mission to show myself as an Artist, Activist and Advocate with the talent to deliver a message that provokes thought while keeping the crowds moving and heads bobbing through; Inspired Hip Hop Soul.
ShySpeaks the Artist; hype beats and a fierce delivery sets my sound and music apart from the next female rapper, but it's clever lyrical content that awakens the consciousness of a generation that has been written off as mindless and lost. Whether delivered through music or spoken word I demand that young people live their lives like their Souls depend on it. ShySpeaks the Activist; changing the mindset of young people to believe they can affect Change in their local communities and not accept the defeat of illiteracy, inferior education and the demoralization women. As a woman I know the strength of a community I've established myself locally as a"Voice" to be heard with a powerful message. Unafraid to speak the truth and stand for what I know to be real I speak words that make people think about their circumstances and implement Change. ShySpeaks the Advocate; I've fostered a relationship with a non-profit organization named LIFT that is dedicated to bending the trend of of the escalating low literacy rates of adults in Texas.
I have established a following and fan base in my local community and continue to expand my reach through social media, speaking/hosting engagements and performances. This outreach has afforded me a platform to partner with several major businesses, organizations and community leaders. Although I strive to grow as an Artist, Activist and Advocate my ties to my local community will always keep me rooted in my commitment to affecting change at home as well as abroad.
I am expanding my catalog of inspirational music & poetry with a new EP entitled INVITED. Each time I am afforded the opportunity to share my music or poetry I'm greeted with words of encouragement such as "I really enjoyed your perspective," "more people need to hear what you are saying", "you really represented the ladies" or "how can I support?".
It is time for me to move forward and embark on my mission to Uplift, Inspire and Move a new generation with my "Voice" of Inspired Hip Hop Soul.
http://www.youtube.com/watch?v=q1qcRmlPric
http://www.youtube.com/watch?v=asc_4H22Znc
Categories: None