| | |
| --- | --- |
| Posted on July 27, 2015 at 6:10 AM | |
LifeChat Live: Video Premeire and Conversation
 Monday, July 27 @ 7:00 PM — 9:00 PM
 Angelika Film Center, 5321 E Mockingbird Ln, Dallas, TX 75206
Make plans to join us as we celebrate our first year in a very big way and watch the premiere of Shy Speaks' new video, P v. R.
And make sure you look real cute for the red carpet -- you know we're gonna post those...
And of course, we're inviting back some of our favorite panelists. If you've missed them before, we dare you to miss them again. They're locked, loaded and ready to tackle those tough relationship questions. We hope you're comin' with questions a-blazin'...
$35 -- VIP $15 -- General $75 -- Vendors
Only 100 seats available.
Get on it, chief.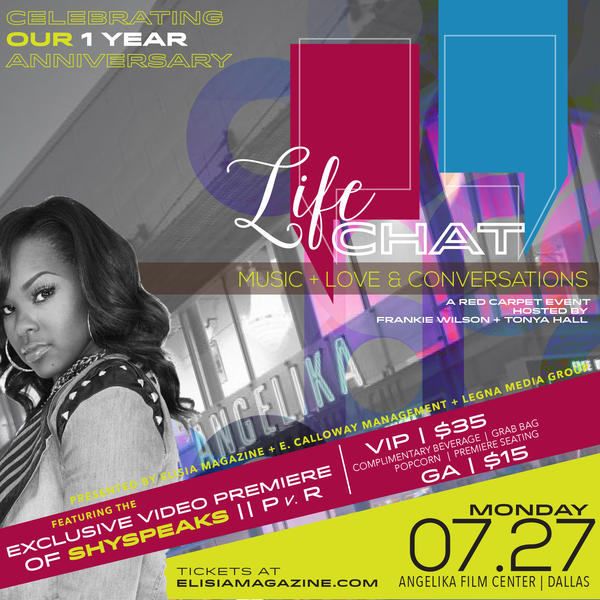 Categories: None